KC League Championships
2022 League Championships will be hosted here at Xtreme Gymnastics! We are thrilled for the opportunity to host!
Meet Theme: Cartwheels in Candyland!
Location: Xtreme Gymnastics 725 NW Commerce Drive Lee's Summit, MO 64086
Date: March 11-13, 2021
Entry fee: $90/athlete, $20/team entry. Entry for spectators is free, but we would love donations for Hope House (see details below.) All teams with at least 3 athletes are encouraged to enter team. All teams with a paid entry will receive a team award.
Entry deadline: Entries must be received by mail with check (location address above), and on scoreking meet reservation system by 2/11/2022. No refunds after that date.
Other info: Motus Ninja will be holding Open Gym at their normal times during meet weekend. Spectators are welcome to attend if they wish. See times/prices HERE.
If Friday meet sessions are necessary, the highest levels (XCEL Platinum, Diamond, Level 4, and possibly the older XCEL Golds) will be on Friday.
Shout outs and gymnast gifts/leotards will be available for purchase at the competition.
Limited concessions will be available as well.
Pre-orders for t-shirts are now available (see images/info below.) With supply chain issues, we highly encourage PRE-OREDERING.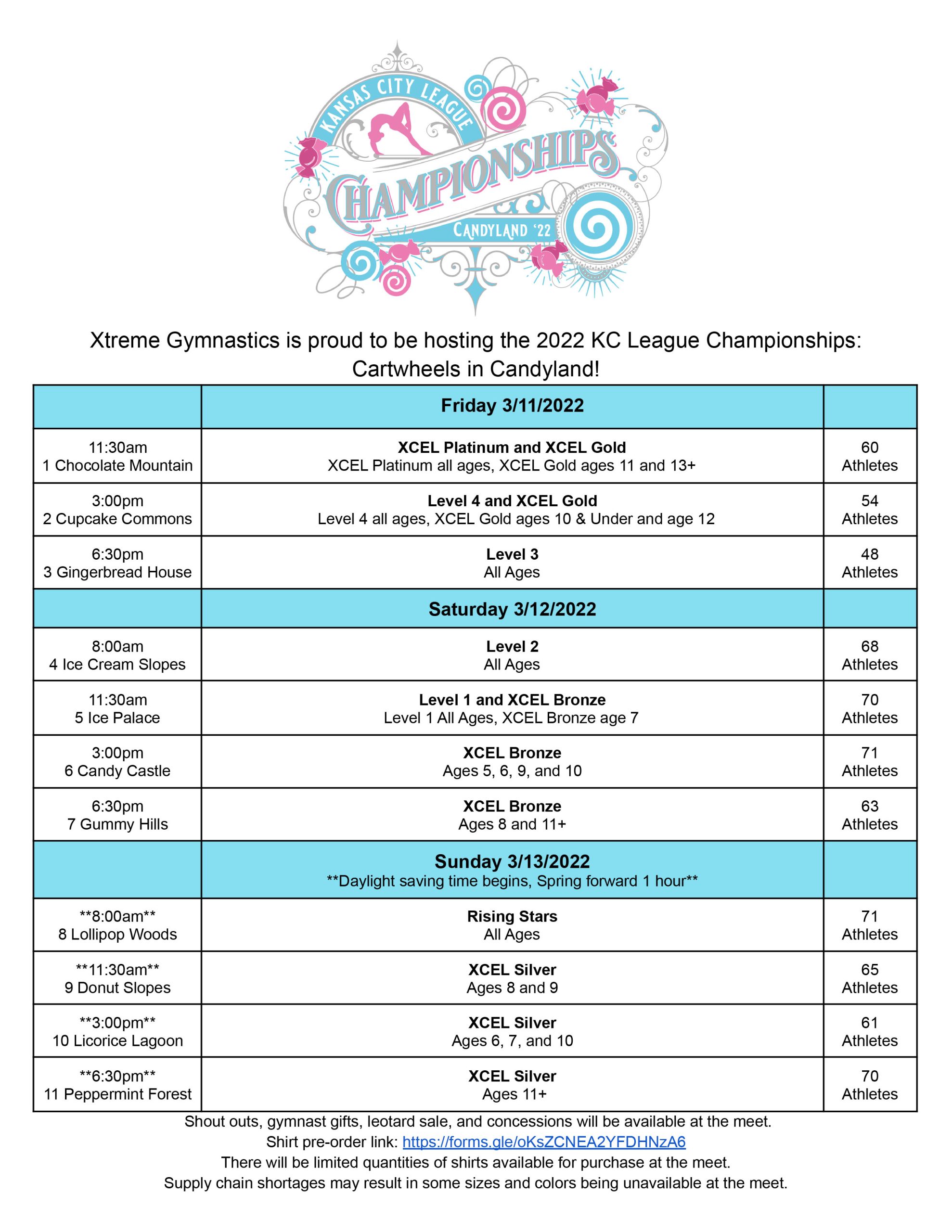 Hope House Donations:
Xtreme Gymnastics would like to invite the athletes and their families attending Championships to participate in a donation drive for Hope House. Spectators will not be charged to attend, but we would love for each athlete's family to bring at least one donation to help the families at House House.
Hope House is needing donations of NEW items that someone would need moving into a new home: Trash cans, shower curtain liners, cookie sheets, kitchen utensils, silverware, bathroom rugs, cleaning supplies, brooms, swiffers, toilet bowl cleaner, and other things like that. We will also be collecting gift cards at the front desk. If every athlete who competes brings 1 item we will have close to 700 items to donate to Hope House! That is pretty amazing!
Included is a link to Hope House's page with their urgent needs as well as their ongoing needs.
https://www.hopehouse.net/get-involved/donate-items
We are so excited to see you all to not only celebrate the end to an amazing season of gymnastics, but to see a community come together to give back and help those in need.