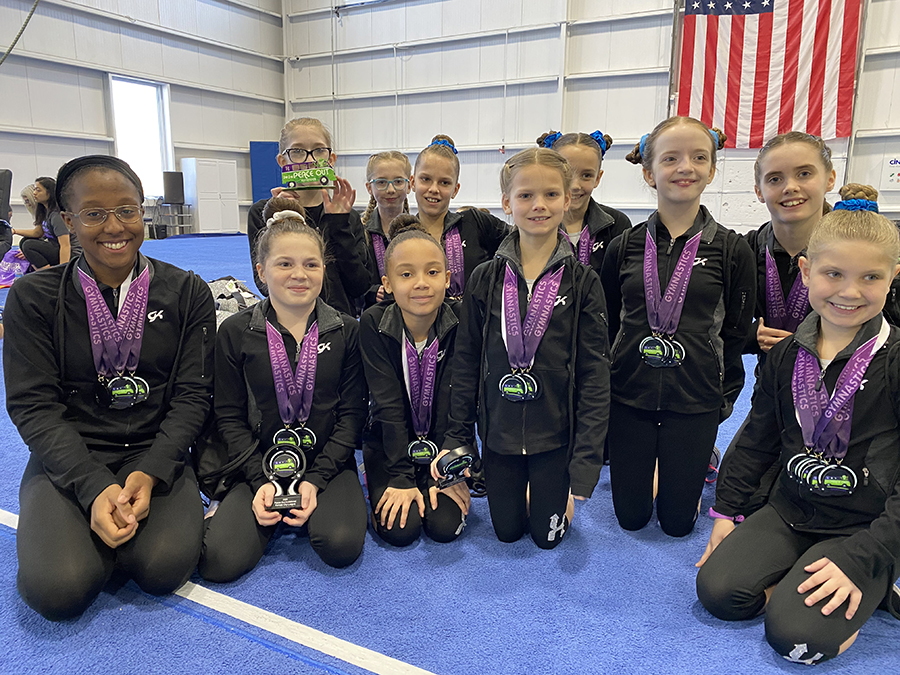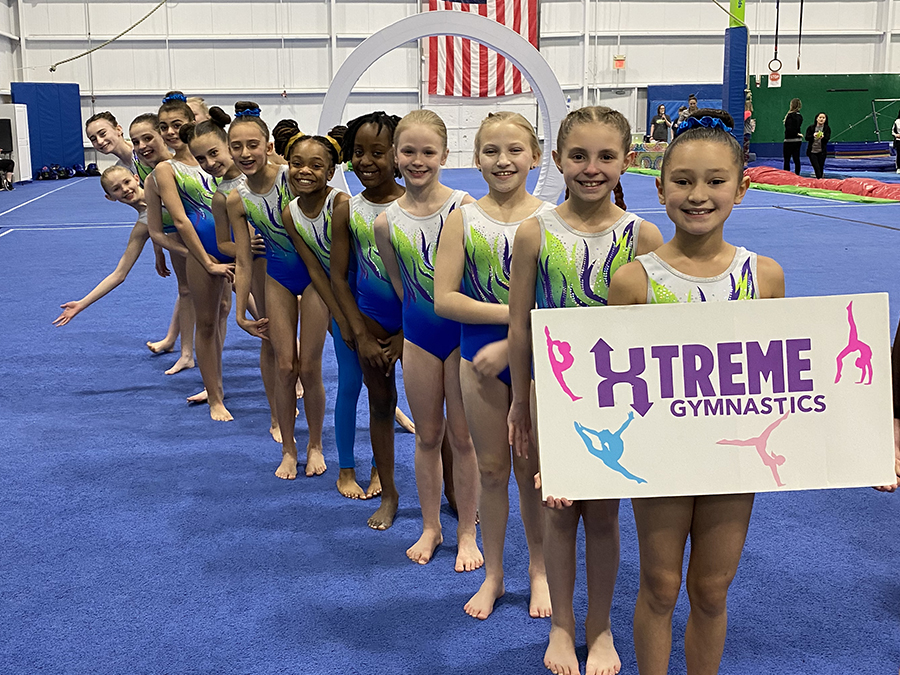 Peace Out Invitational
Our 8th annual Peace Out Invitational will be held March 5-7th here at Xtreme Gymnastics! Our meet is one your team won't want to miss. We welcome all KC League Athletes from Rising Stars-Level 4 and XCEL Bronze through Platinum!
Meet Details
Meet schedule: here
T-shirt pre-order (due by 2/17): here
Date: Friday 3/5/21 - Sunday 3/7/21
Admission fee: no admission fee 
Spectator info: Strict limit of 2 spectators per athlete (spectator is anyone over the age of 6 months) 
Meet location: Xtreme Gymnastics, 725 NW Commerce Drive, Lee's Summit, MO 64086
Gym Phone: (816) 347-8008 ext.1
Meet Director: Sarah Lee (sarah@xgtkids.com)
Meet guidelines and information:
Sessions are running back to back to back all weekend.  We will be unable to allow entry into the building until everyone from the previous session has exited the building and we have been able to sanitize. If you arrive early, please line up on the sidewalk outside the main entrance to the gym and socially distance yourselves. If it is cold, please have at least 1 adult stay with athletes in a warm car, do not have athletes stand out on the sidewalk. There will be plenty of seating with our capacity limits. 
All athletes and spectators will be checked in at the door.  Everyone entering the building must wear a face mask at all times (ages 5+). This includes coaches and officials. Athletes will be allowed to remove their masks while competing on equipment only. We ask that everyone sanitize hands upon entry.  Chairs will be set in groups of 2 both upstairs and downstairs in the gym, and the bleachers will be marked in groups of 2.  Please do not move the chairs and only sit on bleacher areas with spots marked to allow for appropriate social distancing. 
Athletes are allowed to bring in water bottles.  Please no food on the floor before, during, or after the competition or awards. 
Spectators may bring in water bottles.
We are unable to have a concession stand this year. 
We will have shout outs available for purchase at the front desk. 
T-shirts will be available for pre-order and at the competition site. Please do not wait until the end of a session to purchase a t-shirt as the next session will need to begin entering the building.  Please make all purchases during the session if possible. 
For sessions 6, 7, and 8 on Saturday 3/6/2021 will have a special open gym available for siblings ages 6+ at Motus Ninjas (upstairs inside XGT). More details on open gym can be found here.
We will be using Score King for the meet.