Open Gym 
Open gym is finally back at Xtreme Gymnastics! We know you have all been waiting for it and so have we. Come on out the first Saturday of each month for a fun filled evening! See details below and register online today!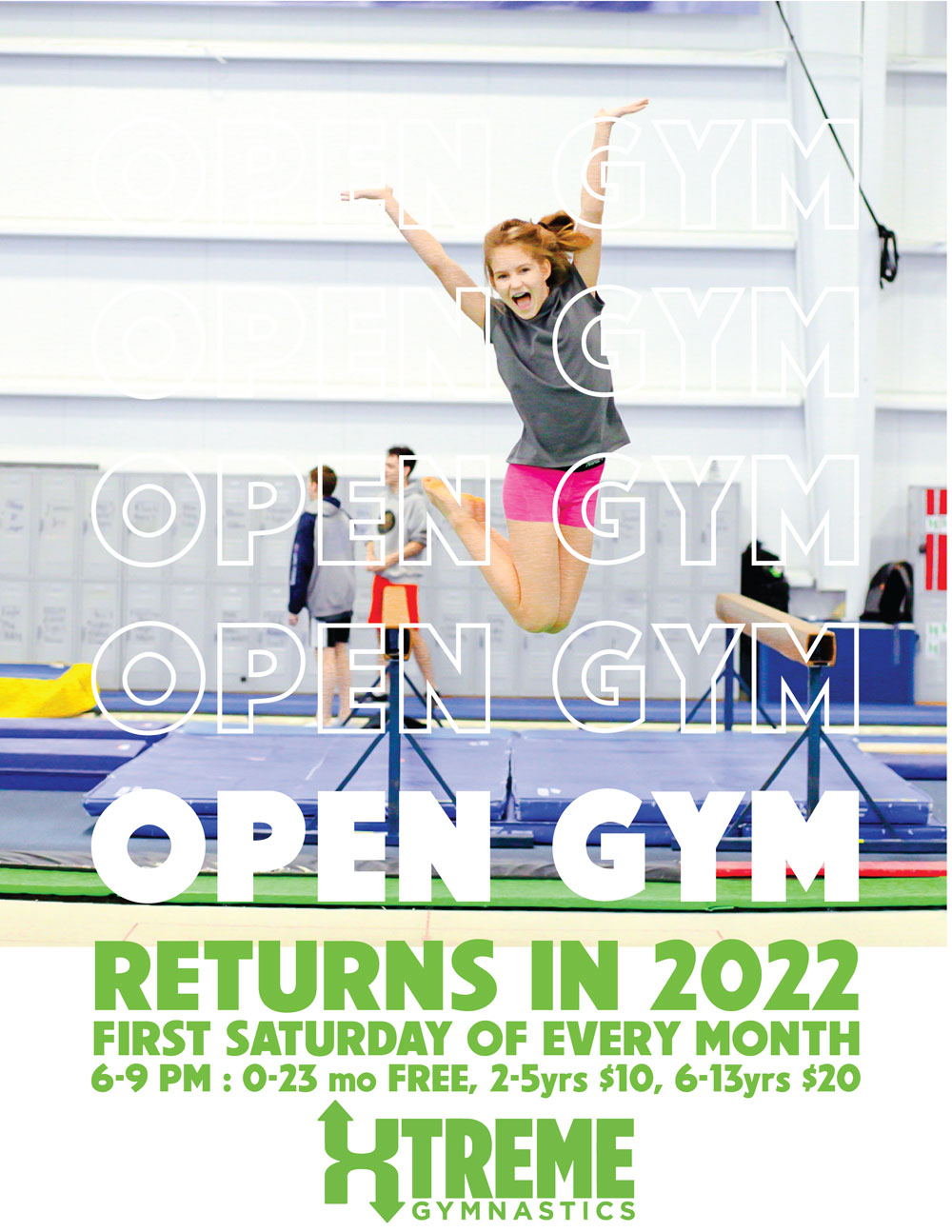 Dates/Times
Open Gyms will be held the first Saturday of each month from 6:00pm-9:00pm. The specific dates for 2022 are listed as follows:
January 1, February 5, March 5, April 2, May 7, June 4, July 2, August 6, September 3, October 1, November 5, December 3
Must register online!
Prices
Lilypad for ages 5 and under (must be accompanied by an adult)
Under 2: free
Ages 2-5: $10 (tax included)
Big Gym for ages 6-13
Ages 6-13: $20 (tax included)