---
Are you looking to improve your tumbling skills? Dancers, cheerleaders, and athletes will find what they need in our instructional tumbling/trampoline classes. Designed to improve skills in a positive, affirming, and safe environment, each level of our instructional tumbling classes progresses toward developing skills, body awareness, air-awareness, and safe technique. In our mission to continuously improve our athletes' skills and program offerings we have three levels of instructional classes.
Find out more about each level below. View our CLASS SCHEDULE and sign up for a FREE TRIAL today!
---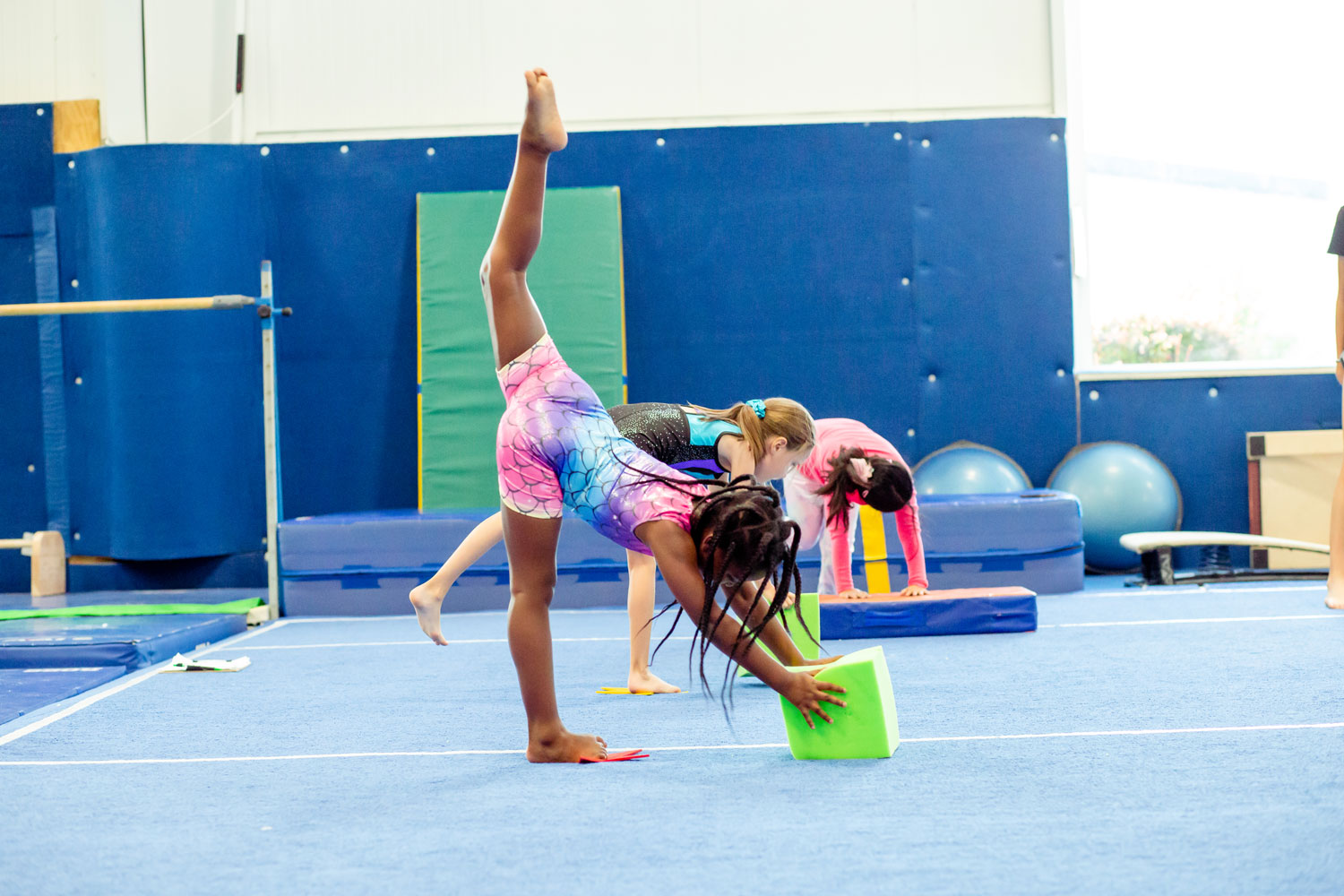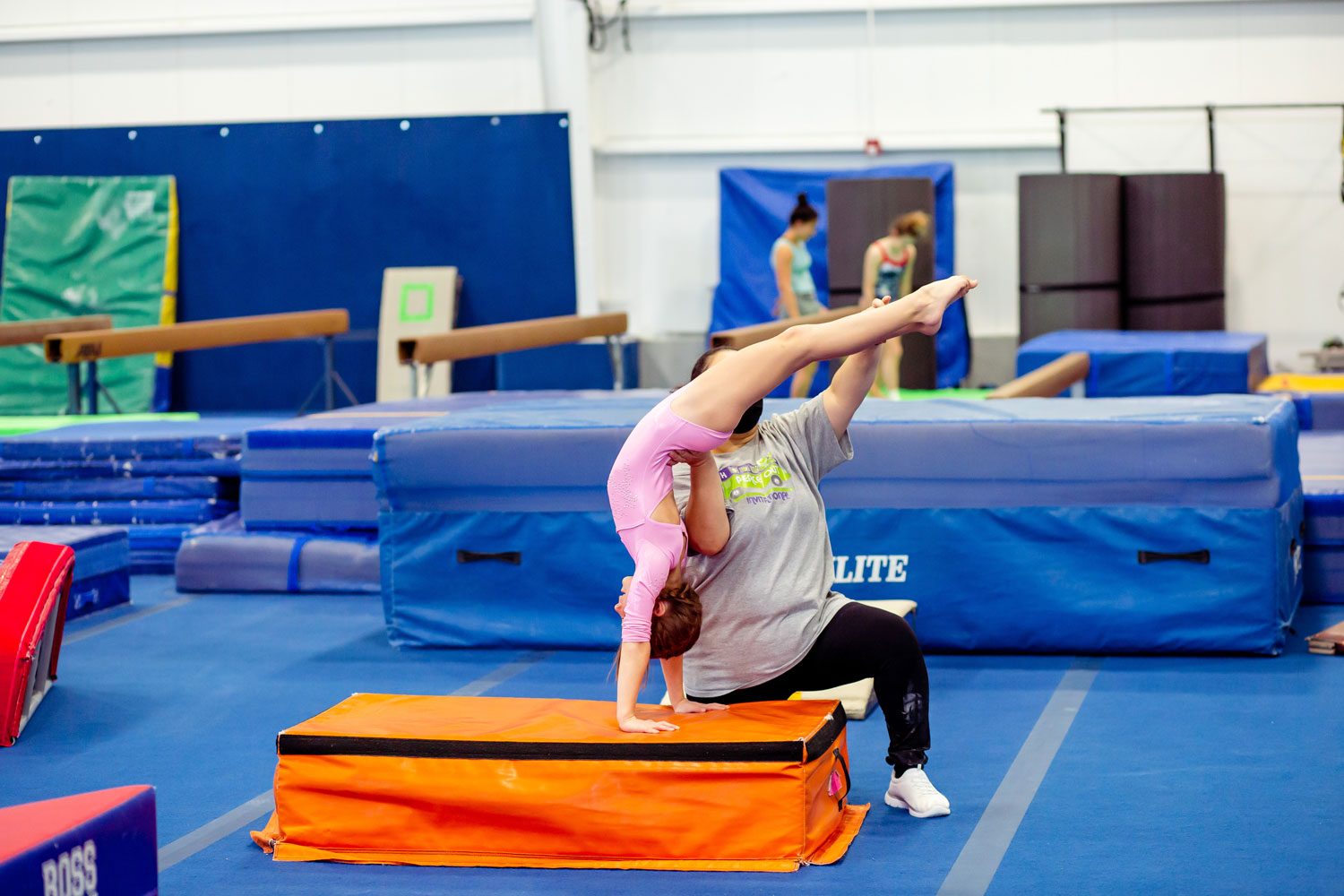 Beginner Combo
Beginning Tumbling is a combination class that offers experience in both floor skills and trampoline basics. This class teaches athletes air-awareness, body shaping, and basic inversions such as handstands, cartwheels, and roundoffs. As students progress, they can choose to continue tumbling or move to trampoline team.
Intermediate
Athletes continue to improve their air awareness, body control, and tumbling skills. Progressions include back handsprings, front handsprings, aerial cartwheels with a continued focus on shaping and strengthening in preparation for further progression.
Advanced
Advanced tumbling is designed for athletes who have mastered their back handspring with little or no spot. During this class athletes will focus on safely adding multiple handsprings, back tucks, layouts, whips, and further front tumbling progressions. The ability to connect multiple skills and incorporate them into dance or cheer routines is just one developmental benefit of this class.
Enroll your student in Xtreme Gymnastics' tumbling class today!