Xtreme Gymnastics Meets & Invitationals
At Xtreme Gymnastics, we want to give the athletes in our instructional gymnastics classes a way to showcase their hard work and dedication to the sport of gymnastics! We have created a series of three in-house competitions for our amazing athletes! Our students are welcome to participate in one, two, or all three competitions each year! For a FREE trial sign up on our free trial page!
Find out more about our exciting meets below!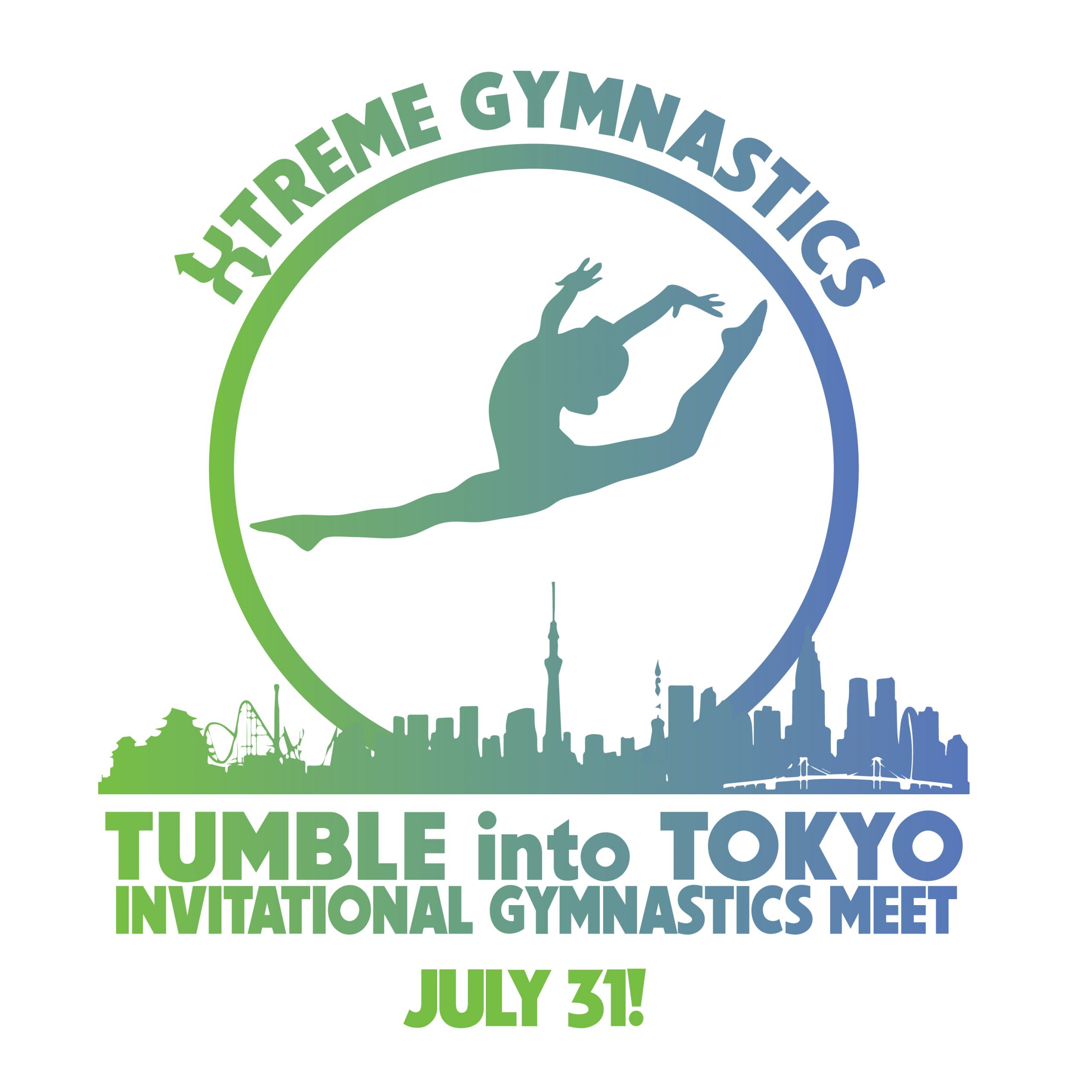 It's an Olympic summer! Show your competitive spirit at the TUMBLE INTO TOKYO invitational gymnastics meet July 31st! All instructional athletes in gymnastics and tumbling are invited to participate! EMAIL (info@xgtkids.com) or CALL (816-347-8008) with any questions!
Register below (deadline July 17th)
Entry fee: $50 (includes meet T-shirt)
Xtreme Gymnastics In-House Competitions
Our upper-level competitive team athletes dedicate time to judge these competitions as their way of giving back to the sport. Every athlete receives an award for every routine they perform in the four gymnastics events: vault, bars, balance beam, and floor! All participants earn a ribbon on each event and the all-around champs get a medal! Please note: the Fun in the Sun Championship athletes earn a trophy in place of an all-around medal!
Participants receive a custom t-shirt with the competition logo as part of their entry. Athletes enrolled in our Girls Gymnastics Intermediate, Level 1, Level 2, and Level 3 Instructional classes, as well as select Advanced Mega Tot classes, are invited to participate.
Competition Schedule
January: Tumble in the Jungle
May: Crazy Daisy
August: Tumbling into Tokyo