Xtreme Day Camps
Xtreme Gymnastics is the place to be when your kids are not physically at school! We offer one-of-a-kind day camps that provide positive and educational opportunities for your child. We are committed to helping all children learn about healthy, balanced living in a fun and safe environment. This includes summer camp along with day camps throughout the school year following Lee's Summit R-7 school district calendar to better assist local families. Whether you're needing child care while you work or just a place for them to have fun, Xtreme Gymnastics is here for you! 
If you're interested in enrolling your child in one of our camps, sign up below or call (816)347-8008 today!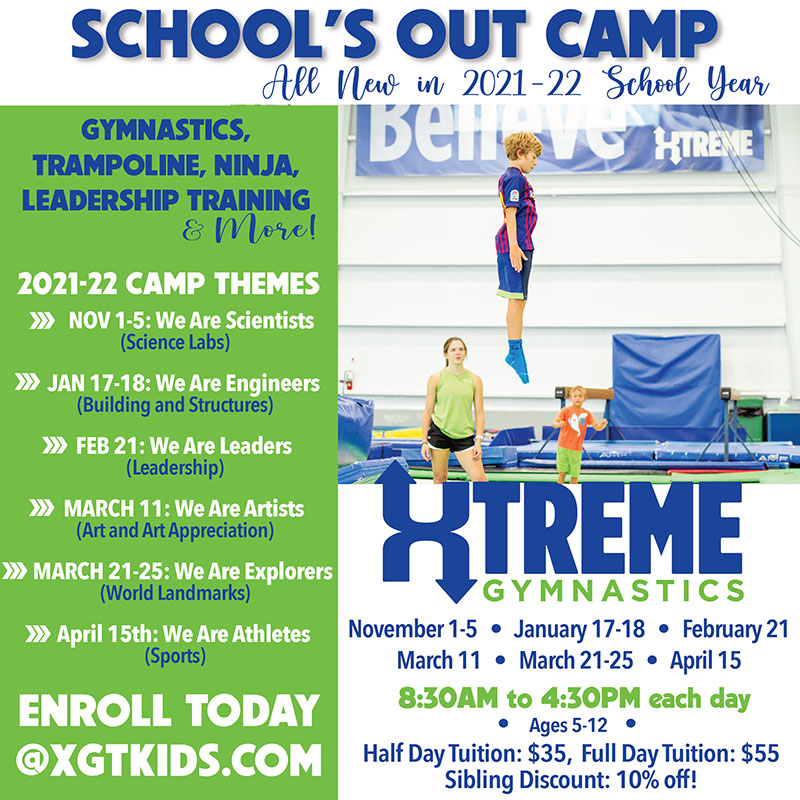 What should my child bring?
A great attitude and desire to learn and have fun! Xtreme Gymnastics will provide two healthy snacks per day for children, but students are expected to bring their own lunch. Students with dietary restrictions should also bring their own snacks.
We are a peanut-free zone, we kindly ask students to refrain from bringing in peanuts or peanut by-products.
Ready to set your child up for a school year of exploration and fun? SIGN UP ONLINE or call (816)347-8008 to speak with our staff today!