Springing into Healthy Living
Everyone loves to bounce! Our trampoline classes are the perfect introduction for any student, whether they are interested in beginning gymnastics or wanting to develop advanced trampoline skills. If you've never experienced one of our classes now Is the time to try one out! View our CLASS SCHEDULE and sign up for a FREE TRIAL class today! If you have any questions, please call our member services staff at 816-347-8008.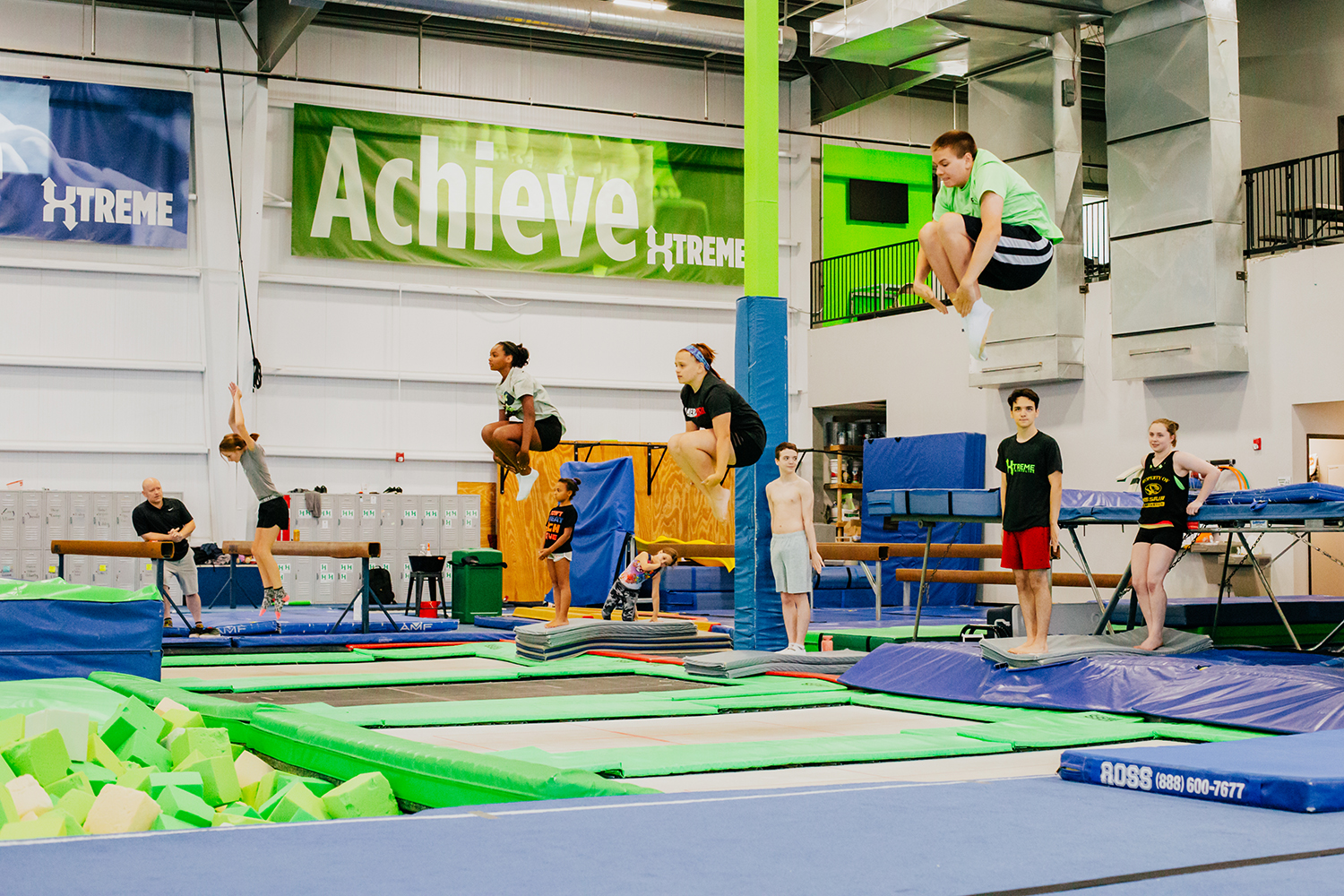 Trampoline Classes in Kansas City
Our trampoline program is intrinsically designed to develop children's confidence in their tumbling and body positioning while seeking the thrill of dynamic bouncing! Our coaches love to work with children of all ages and abilities and have a deep passion for the sport. We welcome athletes from all areas whether they are looking for a work out or if they are looking to build upper level skills and compete at the state, regional, or national level

The goal of the trampoline program is to build confident athletes who work well together, are able to make SMART goals, and are able to live an elite lifestyle regardless of their level. We focus on creating a safe environment for learning while teaching students that hard work beats talent.

The trampoline program is built to teach athletes 
Confidence

Team Work

Goal making skills

Elite Lifestyle
Xtreme Gymnastics is committed to helping your child work towards excellence. Get started in one of our trampoline classes today with a FREE TRIAL class!