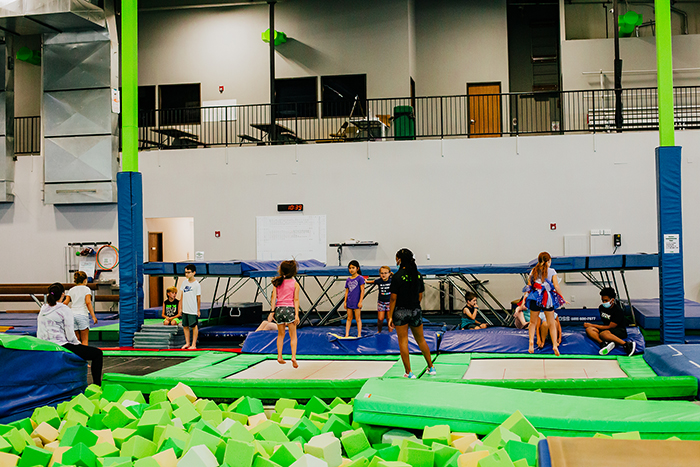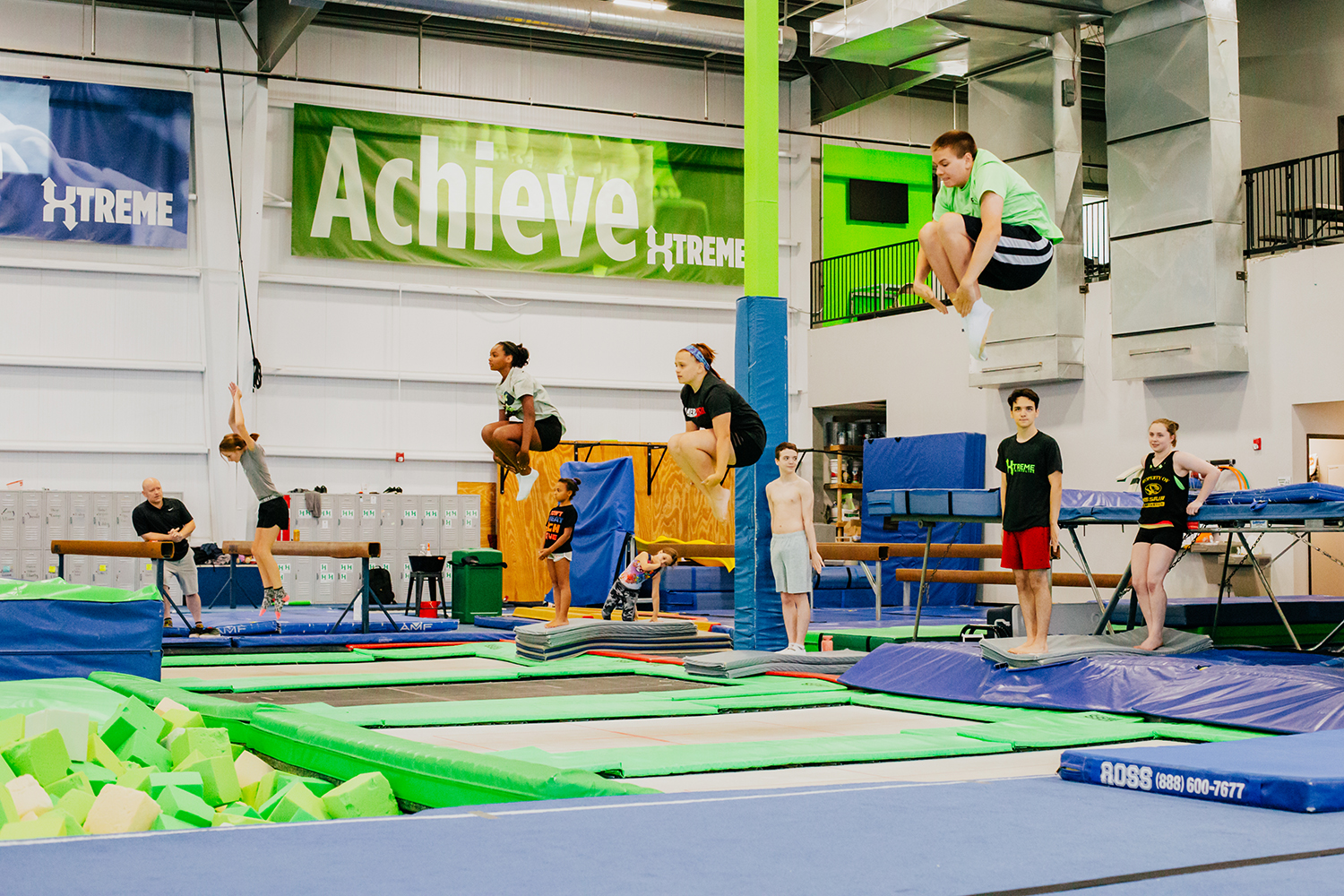 Trampoline Classes for Homeschool Students
Everyone loves to bounce! Our trampoline classes are the perfect introduction for students ages 6 & up, whether they are just beginning or wanting to develop advanced trampoline skills. Our homeschool trampoline program focuses on helping athletes learn athletic skills along with developing healthy living habits. This instructional trampoline class is designed for homeschool students 6 years or older. Girls and boys will enjoy our trampoline program as they are taught basic skills and moves. View our class schedule and sign up today for a FREE trial!
What will your student learn in our trampoline class?
Beginner Combo
Our beginning instructional class offers experience in both trampoline and tumbling skills. This class teaches athletes air-awareness, body shaping, and basic inversions such as handstands, cartwheels, and roundoffs. As students progress, they can move to the trampoline team or continue in more advanced tumbling classes. 
Xtreme Gymnastics is committed to helping your child work towards excellence. Get started today in one of our homeschool tramploine classes today by registering for a FREE class!