Open Gym Gymnastics
Why not kick off the weekend by bringing your child or family to a gym where you all can play? Xtreme Gymnastics offers several opportunities every Friday for parents and children to explore our facility. We require parent participation at some of our open gym events because we love seeing families having fun together! Open gym happens every Friday, all year round, except for Black Friday. Call (816) 347-8008 for more information about booking group a adventure!
Learn more about our different open gym events!
Xtreme Friday Mornings
Preschool Fun Time is our way of helping children 8 and younger learn more about kids' gymnastics and active adventure. Parents can explore our main gym with all of their children ages 8 and under, venture upstairs with their 4-8 year olds to the Motus Ninja Warrior course or have fun in the Lily Pad with children under 5 years old. Xtreme Friday Mornings 10:00 am – 12:00 pm.
Xtreme Friday Morning Pricing
Xtreme Friday Mornings 10:00 am – 12:00 pm.
17 months & under: FREE
18 months- 5 years: $6.00
6-8 years: $10.00 - $5 upgrade to include Motus Ninja Warrior (for ages 4-8 years)
MOTUS only 4-8 years: $10.00
Preschool Fun Time
Let your toddler explore gymnastics while you stay close by. You can explore the Lily Pad with your child and help them begin to develop basic skills. You'll have a blast every Friday night from 6:30 pm until 8:30 pm!
Preschool Fun Time Pricing
Preschool Fun Time 6:30pm – 8:30 pm.
17 months & under: FREE
18 months – 5 years: $6.00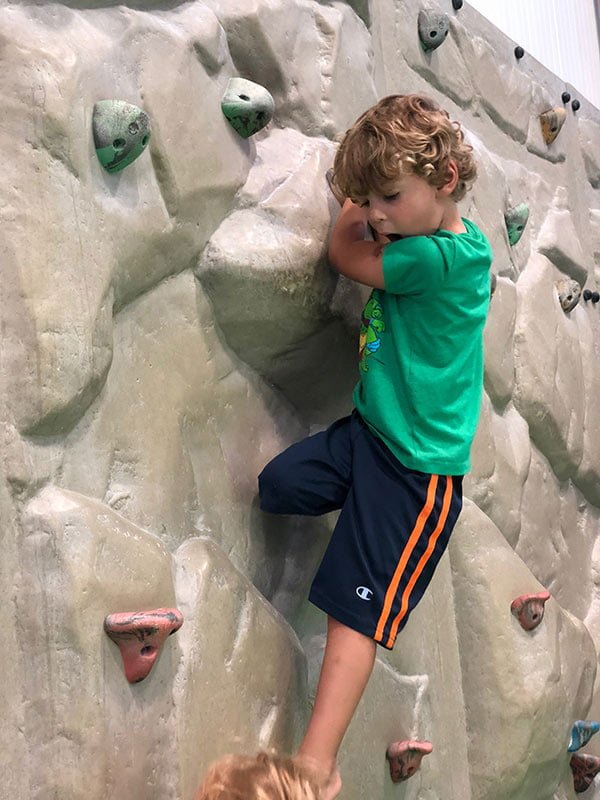 Xtreme Friday Evening
The best way to spend 3 hours on a Friday night! Parents can relax while our talented staff watch over your adventurous child. Children between the ages of 5 and 13 are welcome to participate in our Friday night fun! Students will have the opportunity to experience our inflatable, foam pits, rock wall, spring floor, in-ground trampolines, Motus Ninja Warrior course and more! Our Xtreme Friday Nights run from 7:00 pm to 10:00 pm.
Xtreme Friday Night Pricing
Xtreme Friday Nights 7:00 pm to 10:00 pm.
$15.00 per child Xtreme only
$ 15.00 per child Motus Ninja Warrior only
$ 22.00 per child Combo (Motus and Xtreme)
For the safety of your student, and other students participating in open gym, we ask that all everyone is dress with the following in mind; midriffs are covered, low-cut tops, short shorts, and baggy pants are worn with caution and an appropriate amount of skin is exposed. Please pull back long hair and remove all jewelry or metal on clothing. For everyone's safety, please, no chewing gum. If our staff feels like an athlete is not properly equipped for open gym, we will ask that children change their clothing.
Are you interested in bringing your student to one of our fun Friday open gym events? Learn more about how to sign your child up for one of our FREE trial classes!